Support for internationals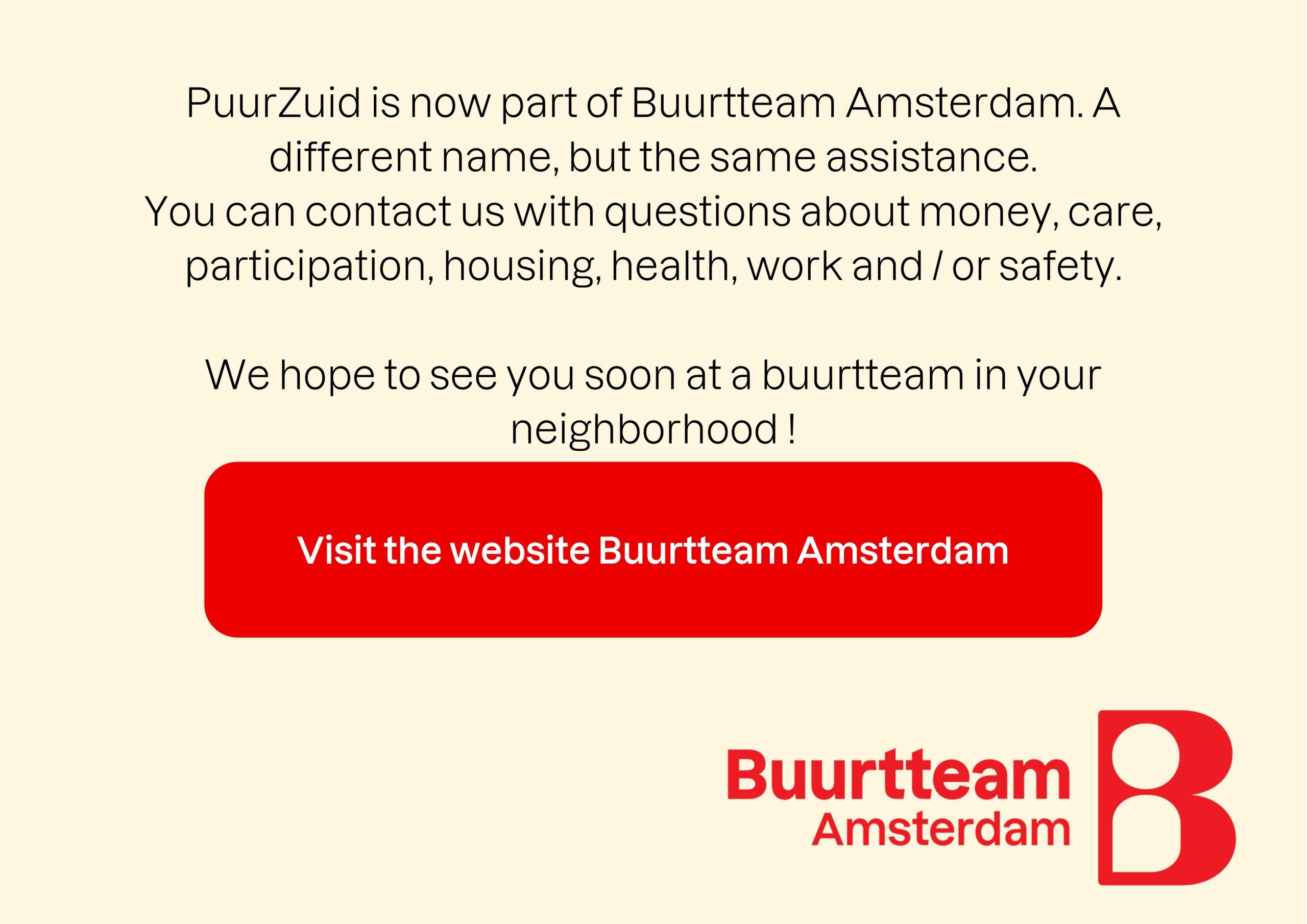 Living in a foreign country can be a real challenge and will not always go smoothly… We offer free support for internationals living in Amsterdam.
Support for internationals
If you have any questions or need help with:
Legal aid
Money issues
Paperwork and legislation
Work
Health (insurance)
Emotional support 
Domestic problems
Mediation (other professionals and organizations)
We can help you on these and all other kind of Dutch topics. We are here to support all of Amsterdam's citizens.
How?
Our help includes personal conversations or mediation. Or would you like to meet new people? Then join a group activity!
For any kind of problems you are very welcome to drop by at one of our locations where we will offer you help and support or point you to the right place. Our help is free of charge.
Feel free to contact us!
If you need help, please contact Channy Barzely c.barzely@buurtteamamsterdamzuid.nl, (+31)6 5130 0609.
*Please note: social service in Holland is a civilian service. We are here to temporarily assist you and show you the way.